I would highly recommend Claire's individual coaching practice. Her probing questions, I didn't think this program would have much to offer me.  After all, what does a solopreneur need to learn about leadership.  The tools that I got around emotional intelligence and intentional connections have actually transformed the way I approach my business.   I've never had so much energy, or positive results and you get a lot from talking with the other participants.  I would recommend this to any new or growing business owner.  I already have!  Go for it.
– Judith Kurnick, Transition Coach .
 This programs offers a unique blend of the best of both worlds, individual coaching and customized attention to who you are and what your busines is, combined with the opportunity to be part of a group of like-minded individuals who get to share their experiences, successes and challenges with each other.  Claire and Alex did a great job with insightful questions, topics and discussion points that we could share and learn from each other.   I highly recommend this wonderful program. 
– Bev Weinberg, Integrate for Good .
 I took this program because I wanted to improve my EQ. What the program helped me do was to be more in tune with myself so that I can recognize different feelings and emotions I might be having, how to handle those situations and ultimately be the most effective leader I can possibly be for my team and to help this business grow.  I would definitely recommend this course to any business owner or anyone in a leadership position who may need to improve in an area of leadership they may be lacking. 
– Marc Brookland, SEO Locale .
Claire helped me to clarify the goals for my business, develop a roadmap, identify my strengths, and understand and demonstrate the value I bring to my clients. Claire guided me to create opportunities in my life and believe in myself. She ensured that I implemented a system for tracking and managing all of my business tasks.
– Robin Eisenberg, Celebrant Robin .
Claire's wealth of knowledge and compassion for the success of each participant is the cornerstone of her success. She guides you to think bigger and pursue their goals by staying focused while offering her depth of business development and experience along with various exercises and informational tools
– Esther Hughes, Marketing Consultant .
Business owners try to bite a lot more than they can chew, and Claire helps make that workload more manageable. She helps drive our company vision forward every day and I hope to be partners with Claire long into the future. 
– Erin Jernigan, Victory Supply Chain Services .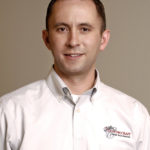 She's a fantastic listener, always provides sound and thoughtful advice, and helps create realistic action plans coming out of each interaction. I would strongly recommend Claire and her team to anyone looking to improve their leadership skills, grow their business, or create a better work/life balance.
– Michael Foering, Custom Craft Contractors .
I've been working with Claire for about 2 years now and it has been a fantastic experience. Not only has she helped me increase business and improve efficiency, but her positive energy and wonderful personality make working with her an absolute pleasure.
– Alex Moretsky, Alex Moretsky Law .
I would highly recommend Claire's individual coaching practice. Her probing questions, thoughtful insights and concrete action steps have been instrumental in helping me navigate successfully through this tough year. Claire has a sharp mind for leadership which she couples with a very caring and nurturing demeanor. 
– Elizabeth Jackson, Brand Expert .